See on Scoop.it – Medicine in Pictures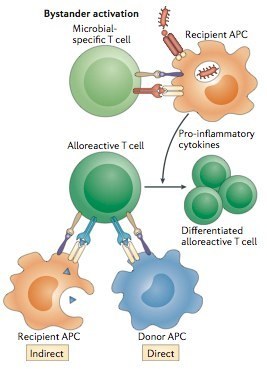 Organ transplants are a lifesaving procedure for thousands of people each year. But transplant recipients have to take medications the rest of their lives to suppress their immune system enough so that it doesn't attack the organ. This is similar to the way the body fights off infection, by attacking the viruses and bacteria it sees as foreign invaders.
Immunosuppressive drugs prevent the body from rejecting a transplanted organ, but they also limit its ability to fight off infection. The trick is finding out how to selectively inhibit the immune system's reaction to the organ, or alloreactive response, while leaving the normal immune response to pathogens intact.
To help find the right balance, two researchers at the University of Chicago Medicine are studying the complex relationship between the two.
Source: http://sciencelife.uchospitals.edu/2012/09/13/permanent-acceptance-improving-transplant-outcomes-while-still-fighting-infection/
See on sciencelife.uchospitals.edu