See on Scoop.it – Medicine in Pictures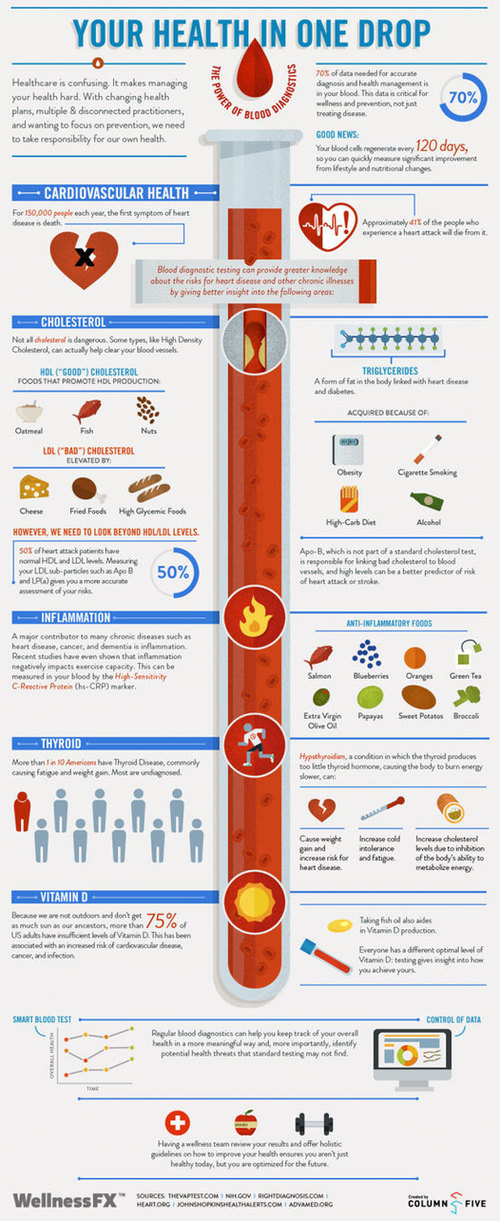 The folks at WellnessFX have just pieced together a visual argument for getting that regular blood test done. Some of the facts put forth from the graphic include some rather grotesque notes about heart attacks (41% of those who experience one, will die from it) and over 150,000 people will pass away from heart disease without being diagnosed.
70% of the data needed for accurate diagnosis and health management can be found in just one drop of blood, according to the infographic — which also seems to be gaining some serious traction on Reddit's "Today I Learned " section. The graphic even delves into Thyroid Disease, which has stricken 1 in 10 Americans, many of which are undiagnosed and don't even know they have it.
Read more: http://www.businessinsider.com/infographic-150000-people-will-experience-their-first-heart-disease-symptom-this-year-2012-9#ixzz27Hnltafy
See on www.businessinsider.com