See on Scoop.it – Medicine in Pictures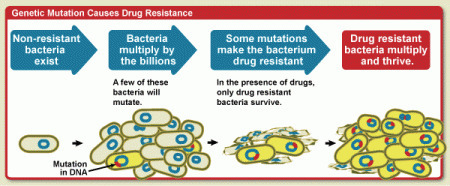 Antibiotics have been used to treat a huge range of bacterial illnesses over the past 70 years, reducing the death toll considerably. When taken correctly, antibiotics still serve as powerful tools in eliminating harmful
bacterial infections.
Alas, the drugs have been wielded with high frequency, over a long period of time, causing bacteria to adapt and develop antibiotic resistance. This situation is worsened by patients failing to adhere to prescription courses, and doctors carelessly overprescribing. What's more, doctors who misdiagnose an infection, confusing symptoms of viral infections with bacterial, may inappropriately prescribe antibiotics.
Indeed, Christopher W. Woods, one of the paper's co-authors, discusses the significance of bacterial resistance, describing it as a global problem and a major public health concern. He suggests that his team's novel new diagnostic tool could "… curb the indiscriminate use of antibiotics…" thereby halting the creation of resistant pathogens.
See on guardianlv.com