See on Scoop.it – Medicine in Pictures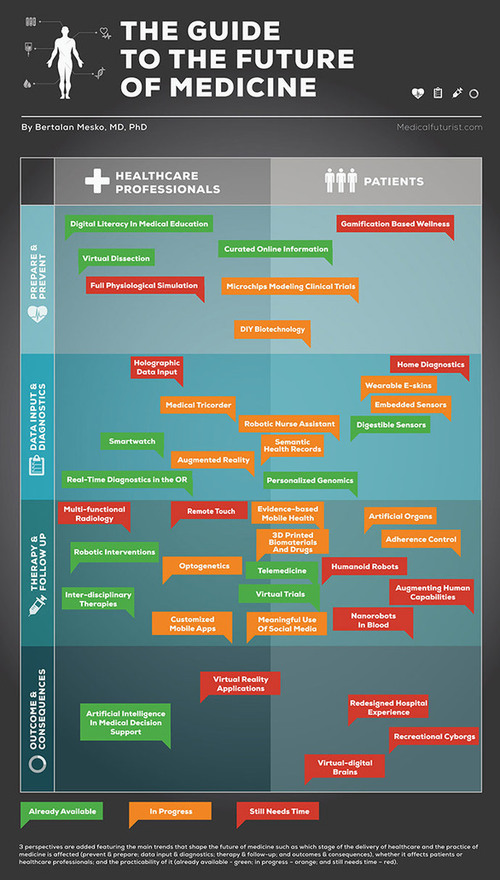 The Guide to the Future of Medicine Infographic
The basic idea of this visual representation was to add three perspectives to one infographic featuring the main trends that shape the future of medicine:
1. Which stage of the delivery of health care and the practice of medicine is affected by that (Prepare and Prevent, Data Input and Diagnostics, Therapy and Follow-Up, and Outcomes and Consequences).
2. Whether the trend affects patients or health-care professionals.
3. The practicability of the trend (already available, green boxes; in progress, orange boxes; and still needs time, red boxes).
The infographic represents the way I see the development of key trends and innovations in the process of delivering health care. Some elements could certainly be added to other parts, as well, although I chose the points with the most potential.
See on www.wfs.org